You are a digital nomad and are looking for a tax advisor to help you out? In that case, it's good to know what to look for in a digital nomad tax advisor. In order to get you started, I composed a small list of criteria to pay attention to.
Digital nomad tax advisor: experience with digital nomads
The first thing to look for when you are looking for a digital nomad tax advisor is that he/she should have experience with dealing with digital nomads.
Digital nomads have a particular lifestyle that is still somewhat unknown by a lot of traditional tax advisors. A a digital nomad you will visit multiple countries throughout the (tax) year. A lot of times you have clients in different parts of the world. And at the end of it, you'll need to be filing taxes in a country.
For this reason, you should look for a digital nomad tax advisor who actually has experience with dealing with digital nomads. Even better so, look for an advisor who is, or was, a digital nomad him-/herself.
Knowledge of international taxation
Digital nomads inherently operate in an international context. Therefore, you want to ensure your advisor is not just a specialist in local tax regulation but knows how to deal with international taxation. A decent international tax advisor should, for example, be able to work with the double tax treaties between countries.
Although a lot of (local) advisor are very competent in their local (tax) legislation, they are not always used to working in an international context. Most of their clients are traditional businesses and people who just do business within their country of origin.
International taxation is a specific topic within the field of taxation. Therefore, it also requires specific knowledge that is not easily gained. Just as you wouldn't want a lawyer specialized in environmental matters representing you in a criminal trial, you don't want a local accountant being the person advising you on international tax matters. Apart from the specific knowledge that is required, local advisors will also have an incentive to keep you within the local country they operate in as then they can keep on servicing you.
Don't(!) look for a know-it-all
The aforementioned also locks in with the next topic. If you are dealing with a person who claims to know everything and all details, you should be cautious.
It is impossible for one person to have detailed knowledge of each and every tax regime out there. Tax regulations change every day and it's already hard enough to be a specialist in one country.
That's also the reason I decided to partner up with local specialist in the different countries. I have a broad high-level knowledge of the different tax regimes out there that are of interest for digital nomads. However, if some specific questions pop up, I will work together with local experts to provide a clear answer to these questions.
The same applies for the actual implementation of your tax strategy. Setting up tax residency or a company can come with a lot of bureaucracy and practicalities. Therefore, it is best to have a local partner on the ground who knows how to deal with this.
Personal fit
Finally, you would want to have a personal fit with your digital nomad tax advisor. This doesn't mean you need to become best friends with your advisor. Nor do you need to be speaking on a daily basis. However, you should only work together with a digital nomad tax advisor with whom you feel comfortable.
The first reason is that this will save you headaches. Working together with someone you trust will give you peace of mind.
Second, working together with someone with whom you feel at ease will also improve the quality of the work of your advisor. Let me elaborate on this. If you feel at ease when talking with another person, you will be more open and share more of your thoughts and concerns. This is utterly important for your digital nomad tax advisor to have a good understanding of your personal situation in order to provide you with sound advice. Opening up and speaking freely will thus help your advisor to see where you are coming from.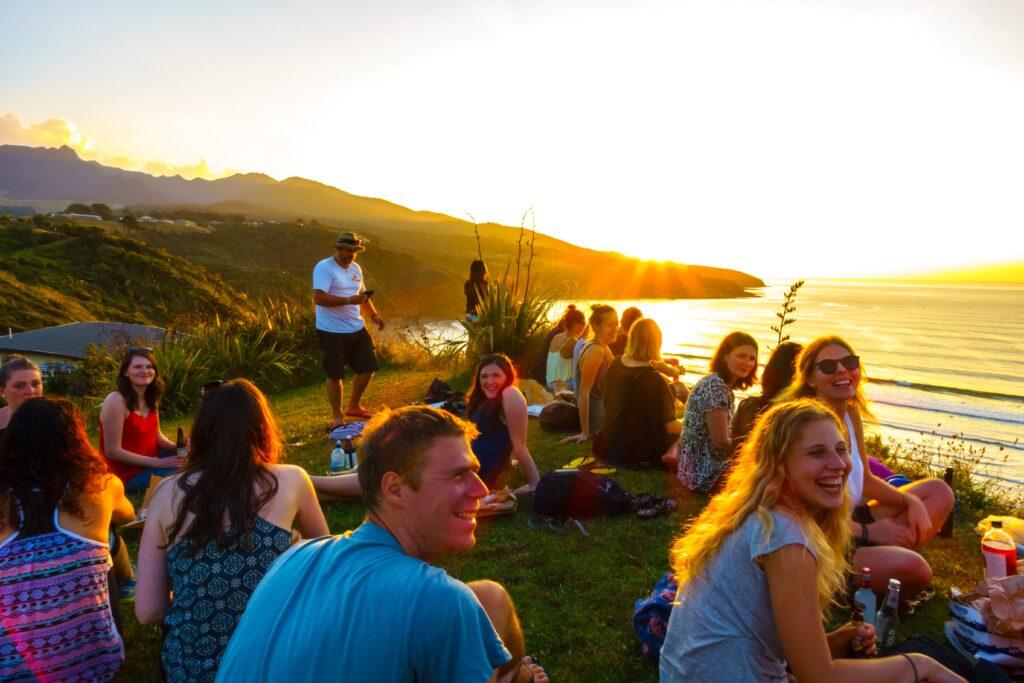 Conclusion: digital nomad tax advisor
If you are looking for a digital nomad tax advisor, start with paying attention to the aforementioned elements. This will put you on the right track and ensures you'll get the advice that fits your personal situation. If you think I can help you with this, feel free to reach out.